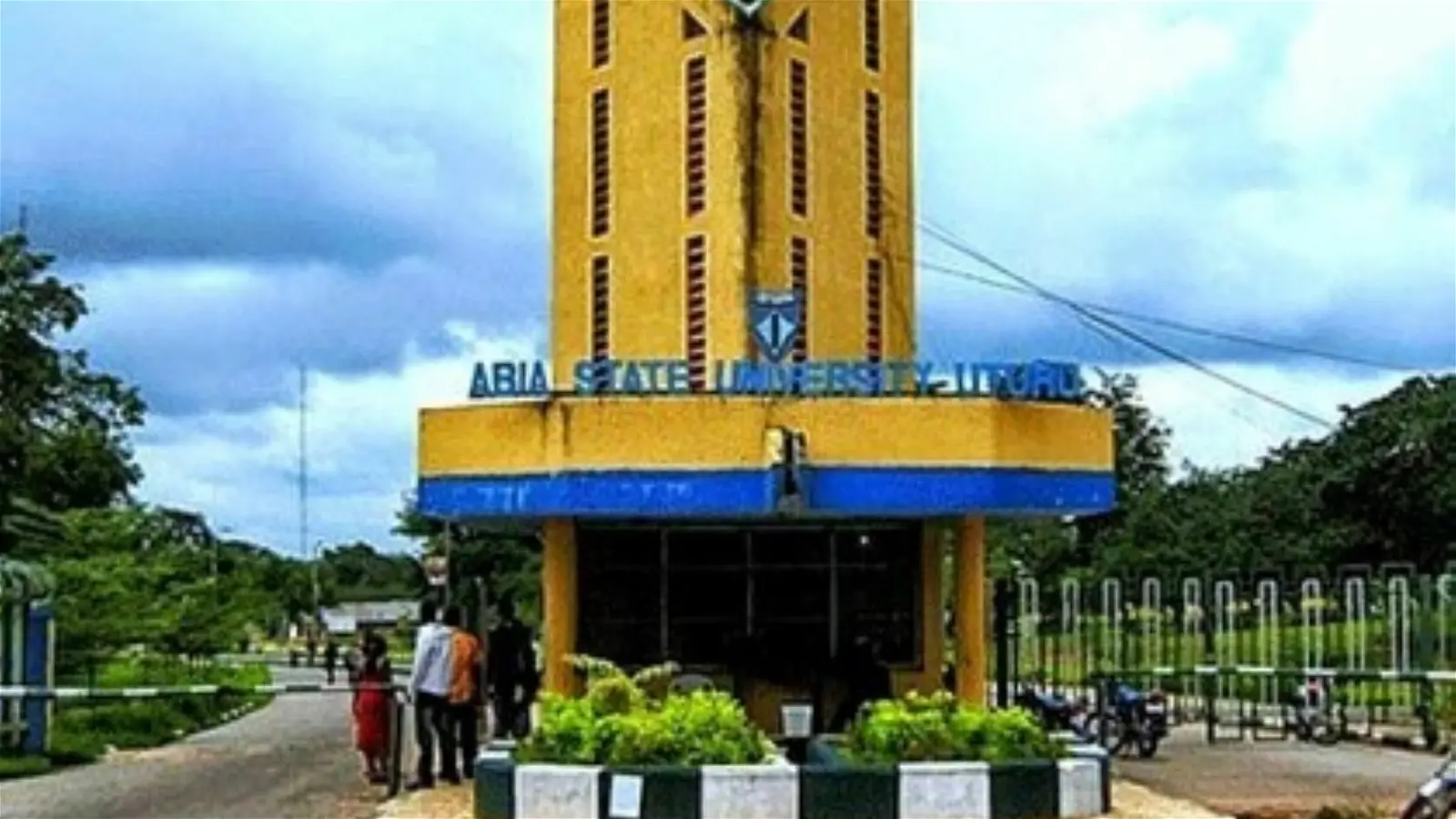 Description
Abia State University (ABSU), Nigeria. Abia State University Uturu (ABSU) is a Nigerian public university. It is one of the state-owned universities in Nigeria. These state academic institutions were created to expand admissions and bring professional skills, expertise and modern research facilities close to the city and rural dwellers, and have helped talented students to obtain higher education.
History
As a foremost state University in Nigeria founded in 1981, Abia State University has maintained its leadership within and beyond the Eastern heartlands of Nigeria. It has remained resilient in the acquisition and dissemination of ICT-driven skills, comparable to graduates anywhere in Africa. Located in the Igbo heartland where skill acquisition and entrepreneurship constitute the culture of the people, the University's academic plan is structured to act as the backbone in the realization of the entrepreneurship drive of the people; hence, the University runs a comprehensive entrepreneurship/skill acquisition programme as to actualize the University's slogan of One Graduate-Two Skill.
The University is located in Uturu at Longitude 5o42'N and Latitude 6o48'E on an average elevation of 450m. It is accessible to three International airports: The Port Harcourt International Airport with a driving time of about two and half hours, Akanu Ibiam International Airport, Enugu with about two hours driving time, and Dr Sam Mbakwe International Airport, Owerri with about two hours driving time.
The University accepts partnerships with institutions, governments, and the private sector in broad areas of science and technology (including the Geographic Information Systems), Law, Education, Social science and the Humanities.
The serene university environment with surrounding knolls and irresistible flora presents a micro-climatic condition that allows for serious academic work.
The University is peaceful with functional social infrastructures which foster creativity, hard work, competition and self-reliance. Studying at ABSU begins by selecting ABSU-offered programs while completing the UTME form for the undergraduate program or by completing the School of Post Graduate Studies' application form.
Mission & Vision
VISION: To strengthen the fabrics of the existing traditional administrative organs of the institution through a disposition of accountability, transparency, probity and prudence in fiscal conduct, system discipline derived from a staff commitment to duty which will guarantee a congenial atmosphere to promote teaching and learning, capacity building and intellectual harvest that will enhance the national and international reputation and ranking of our Institution
MISSION: To establish a responsive leadership that will expand the academic base of the institution through the promotion of entrepreneur studies that will equip our graduates with the requisite skills and competencies to fit for effective contribution to the 21st-century activities of the globe and enthrone Excellence in academic activities emphasizing competitiveness and healthy rivalry amongst students and staff on national and international platforms in areas of Research, Publications and exhibitions.
Centres, directorates and institutes
The following are centres, directorates and Institutes within Abia State University
Centre For Entrepreneurial Education
Student Affairs Department
Counseling Centre
Centre for Primary and Non-Formal Education
General Studies
Centre for Igbo Studies
Academic Planning
SIWES
Sandwich Programme
Centre for Remedial Studies
University Examination Centre
Business Resource Centre
Institute for Distance Education (IDEA)
Institute for Computer Studies
Consultancies, Linkages & Revenue Mobilization
Institute of Arts & Sciences
Centre for Quality Assurance
Send Message to university owner