Education / Nigeria: Here is how CONU intends to resolve issues with FG without involving a strike. Unlike ASUU, the Congress of Universities Academics (CONUA) has revealed that its members will not be using the strike to resolve issues with the government whenever they arise.
The union made this known on its social media page while responding to a question asked by a student. The student, Abdulhafeez Ayinde Abdulsalam asked to know what they would do when they have agitations before the Federal Government of Nigeria without involving a strike.
In response, CONUA says there are many ways they can do that without resulting in to strike. According to them, they would use "constructive dialogue and reasonable negotiations". Although the union admits that strike works when handling issues with the FG but said they believed that it has been misused and overused.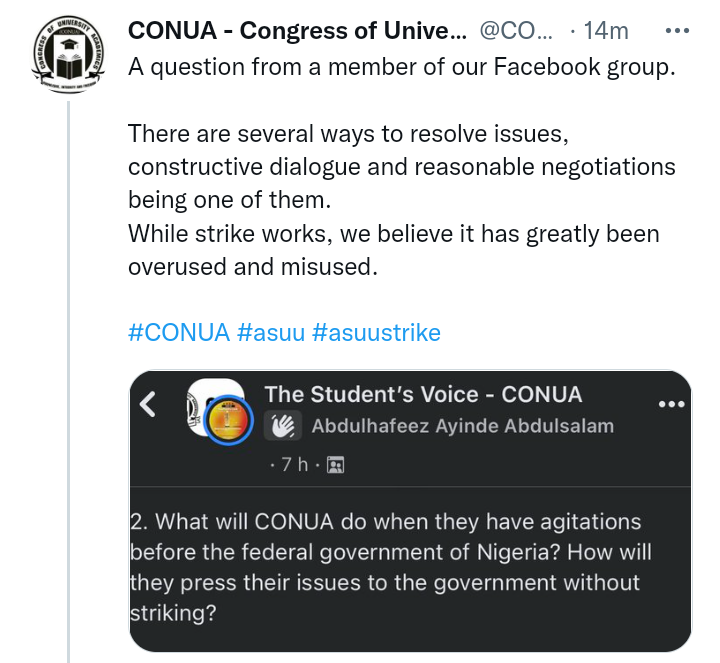 CONUS post read, "A question from a member of our Facebook group. There are several ways to resolve issues, constructive dialogue and reasonable negotiations being one of them. While strike works, we believe it has greatly been overused and misused."